Audience: All Providers
Univera Healthcare advises you of an important upcoming administrative change that pertains to our Essential Plan product.
Effective February 3, 2020
Please use the following contact numbers for services provided to our Essential Plan members:

*Includes requests for the Musculoskeletal Program and NICU admission notifications
Please share this information with all office staff and practice locations. If you have questions, contact your Provider Relations representative.
Thank you for the quality care that you deliver to our valued members.
Sample Essential Plan Member Card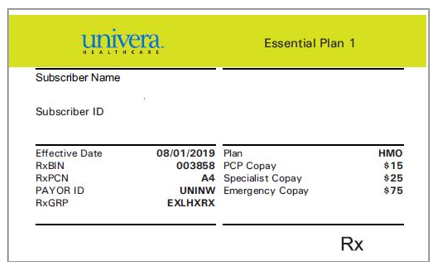 Email this article